Feb 13th 2013♥ 3 notesReblog #ksjs #myfriendpatrick #radio #subrock #patkramer #ksjspromotions #dolphin #party #central #dolphin party central #:D #seriously #go listen
Feb 12th 2013
Reblog
#lee dewyze
#yoshis
#oakland
#concert
#Concert Review
#lee
#dewyze
#acoustic
#live
#jphotography02
#music
#leedewyze
Lee Dewyze at Yoshi's
"This song is a song I wrote um, I'm sorry if I'm rambling too much. It's just I like giving a little insight as to why I wrote the song…. I'm not one of those people thats like figured out. I write from my life experiences and remind others when I see someone else going through something; I totally pull from that because I think um, you know life experiences and music. Its like you can take a life experience and put it into a song and then sing it to somebody thats had that life experience: instantly it just brings it out in them. You just unlock that thing in them, and that's my goal."
-Lee Dewyze February 8,2013 at Yoshi's in Oakland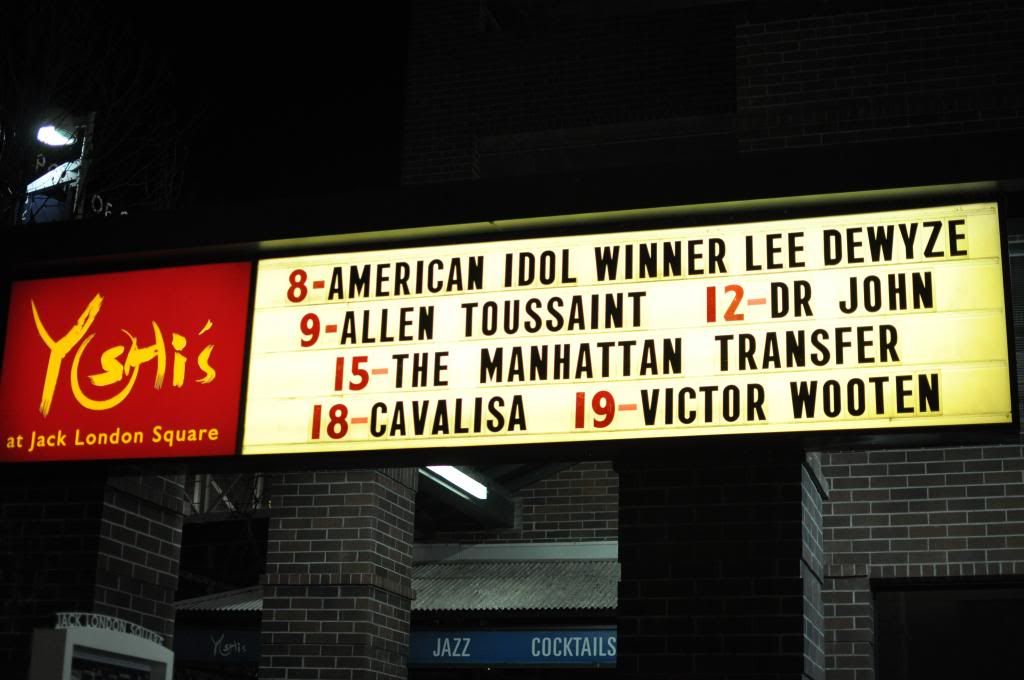 Last Friday I was able to go out with my friend Jessica to see Lee Dewyze perform at Yoshi's in Oakland. Lee Dewyze's name sound familiar to you? That's because he won American Idol season 9. Lee Dewyze graced the stage alone on Friday night at Yoshi's with just his guitar and voice to keep him company. 
Lee's vocals are rugged yet soulful. The intimate setting of Yoshi's help his performance greatly, perfect for his acoustic performance. The show was like being in his living room. Putting his heart out in his performance and music, Lee stunned the crowd.
Lee's performance was intimate. Personal stories and conversations between him and the crowd occurred between every song. At one point Dewyze broke into Gotye's Somebody I Used to Know  before playing Sweet Serendipity. This was only after a couple of fans had a few drinks and started yelling out drunk requests. 
Set List:
Stay if You Want
Beautiful Like You
Song About Love
Fight
Who Would've Know
Walk Away
Annabelle
Like I Do
Lullaby
Bedroom Door
Breathing In
Hallelujah
Sweet Serendipity
Stay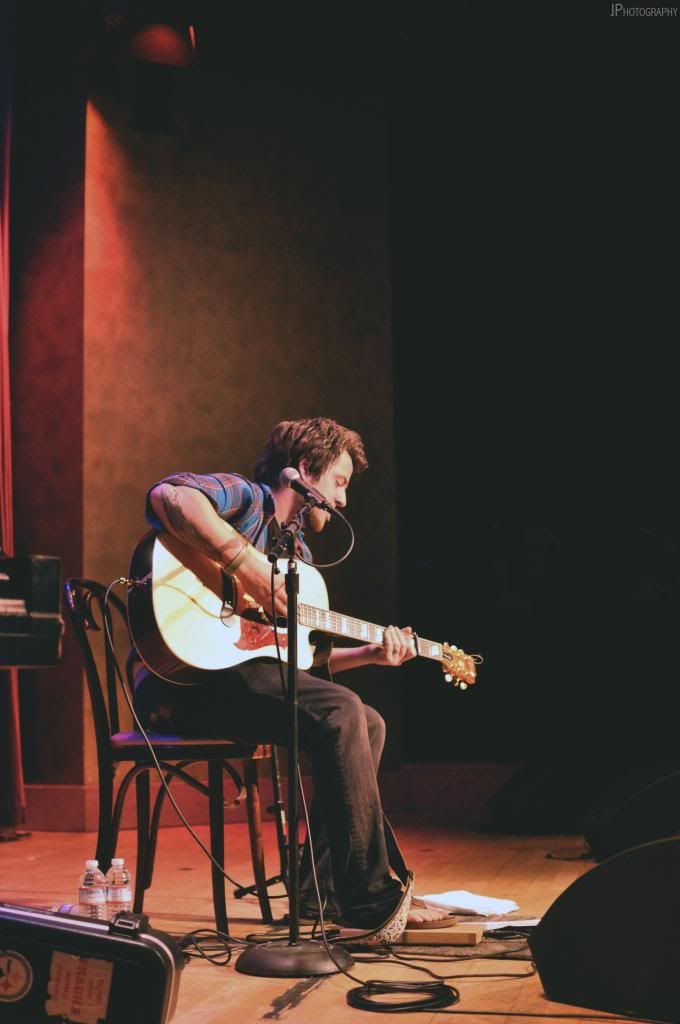 All photographs were taken by my friend Jessica, please bee sure to check out her photography. (She's awesome, seriously.) 

<!br/>
Feb 10th 2013♥ 3 notesReblog #themenzingers #ace of spades #hot water music #hotwatermusic #ladispute #la dispute #the menzingers #music #concert #concert review #jordan dreyer #ksjs
The Menzingers, La Dispute, and Hot Water Music at The Ace of Spades 2/7/13
The Menzingers opened for La Dispute and Hot Water Music this past Thursday at the Ace of Spades in Sacramento. The show was nothing short of high energy throughout all three bands sets. La Dispute stole the show though in their short 8 song set of the night.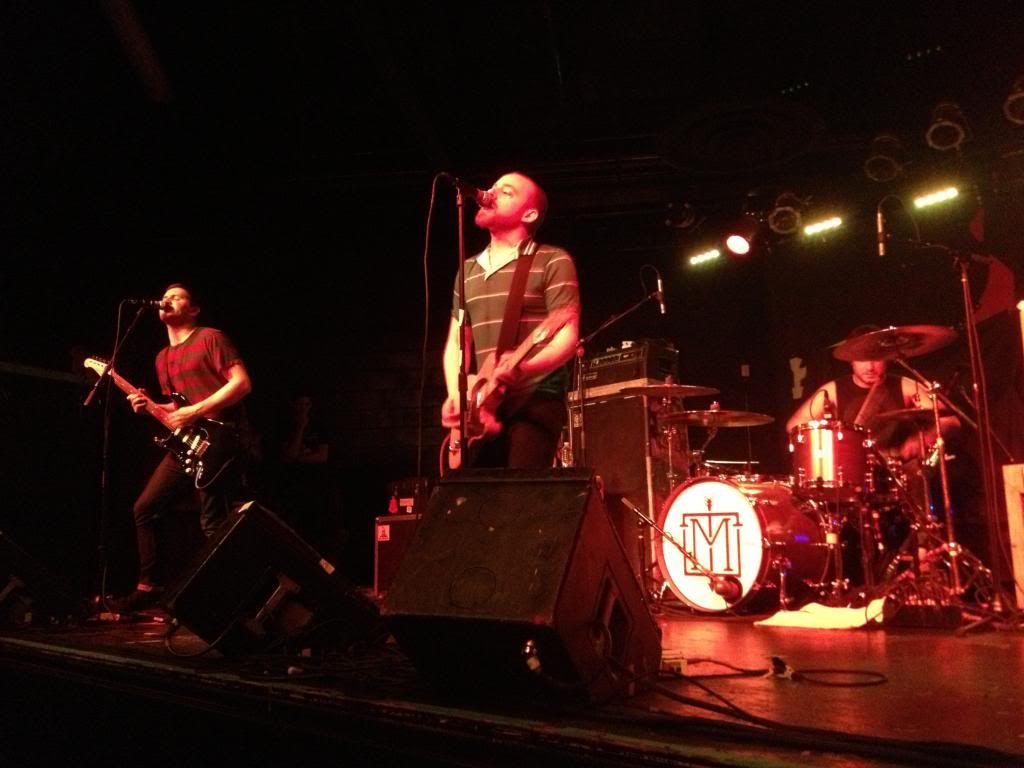 The Menzingers' opened their set with All Good Things, and by the third song of the night, the crowd had already begun to go wild. While the crowd wasn't super pushy against the barricade, a well formed pit had opened up a few rows behind. The Menzingers dedicated both Ava House and Nice Things to La Dispute and Hot Water Music for taking them out on tour. Also having performed The Obituaries The Menzingers set was packed full of energy, just what you want an opening act to be. It was clear though from the crowd that night that most people were there to see La Dispute, and if you get a chance to see The Menzingers live: Go!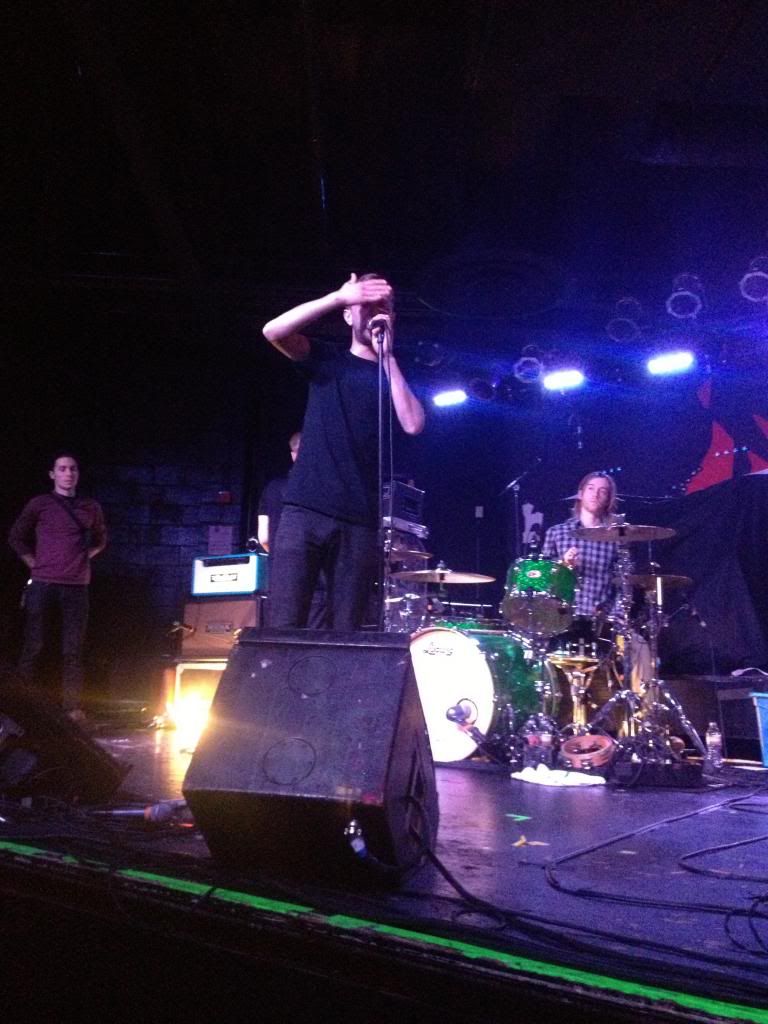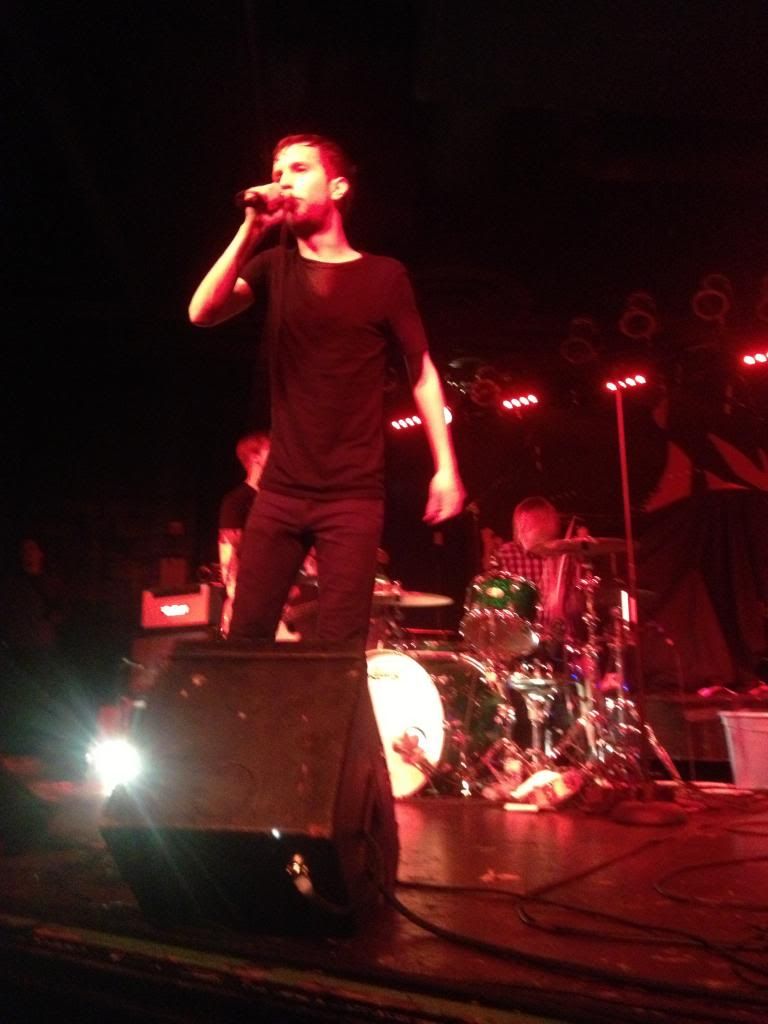 La Dispute didn't waste any time starting their set, and the crowd had already begun the inevitable shoving right after The Menzingers walked off stage. After a quick set change and sound check of mics the band was ready to go jumping right into The Most Bitter Fruit. It was a short set of only 8 songs, but La Dispute was and always be amazing. Now maybe that's just my bias, but it is true. Every song played the crowd sang along with, people were crowd surfing constantly, and I ended up with bruises on my ribs from the barricade; it was a good set. Frontman Jordan though can't stand being in the bright lights on stage, and from time to time (especially when people's flash went off) would shield his eyes from the light, but this didn't stop him from spinning around in circles and putting on a great performance.  Once again La Dispute dedicated songs to the other bands on tour, calling them family. Once the set was over the whole crowd dispersed from behind me, and it appeared that the once jam packed crowd dwindled down to about half the size before Hot Water Music even took the stage.

At this point in time I too decided to step back from the barricade so I could watch Hot Water Music without being crushed or taking another foot to the back of the head. But by the time they took the stage, the crowd had calmed down. Few people crowd surfed and most of the action was in a circle pit close to the middle of the room. I was in the back and managed to catch a glance of a fight or two that broke out and one fan very angrily get kicked out of the venue, but other than that there wasn't much action. In fact it seemed that most of the people standing around watching the show at this point had La Dispute shirts on. The pit though was lively and fans near the front chanted and sang along, but the crowd as a whole wasn't nearly as involved. For me personally, Hot Water Music were entertaining but not anything special. The band has been around for years, and the fans appeared to be dedicated. Frankly I think they would have been better off playing before La Dispute in this setting. Overall lineup of the show: 4.5/5 HWM could have been better by my standards but it was still an awesome show filled with good music and great people.

La Dispute's Set List:
The Most Beautiful Bitter Fruit
Why It Scares Me
Harder Harmonies
I See Everything
Andria
New Storms for Older Lovers
Said the King to the River
King Park

<!br/>